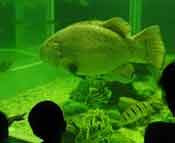 Institute of Marine Science Aquarium and Museum, known for offering education and entertainment, features a large collection of fish, crustaceans and marine vegetation native to Thailand. The aquarium cum museum, which is also known as Bang Saen Institute of Marine Science (BIMS) is often a destination of school and college tours. Its proximity to Bang Saen beach makes it a more desirable place. The institute has also got superb research facility.

Aquarium with the Laboratories
This is not just an aquarium but also an aquarium as well as the laboratories. The institute focuses on the different aquatic species and exhibits fine marine environment. In fact the institute can be segregated into three components: Marine Aquarium, Marine Science Museum and Marine Science Laboratories. All three components work together and make the institute a highly efficient and diversified capability institute.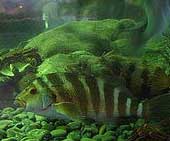 Aquatic Creatures
Aquatic creatures found in the museum and the aquarium here have been living in the waters of the Gulf of Thailand. The aquarium, which has good native collection of fish, crustaceans and marine vegetation was originally funded bya grant from the Japanese government in 1982. If one wants an meaningful day of excursion from Pattaya, Institute of Marine Science Aquarium and Museum would be the natural choice.

Inculcating Marine Awareness
The aquarium and museum has played great part in inculcating the sense of marine awareness among the visitors. They get to see the marine life in close quarters and thus understand it. They get to known that humans too have a role and interest in preserving the marine life. The place is ideal for entertainment and education. In short we can say that it is a fine edutainment place.

Affiliation
The museum is affiliated with Burapha University.

Opening Days and Time
Both the aquarium and museum are open for visitors from 8:30 am to 4:00 pm from Tuesday through Friday and on public holidays. It remains closed on all Mondays. Admission fee is also very affordable.